Remembering My Horticultural Background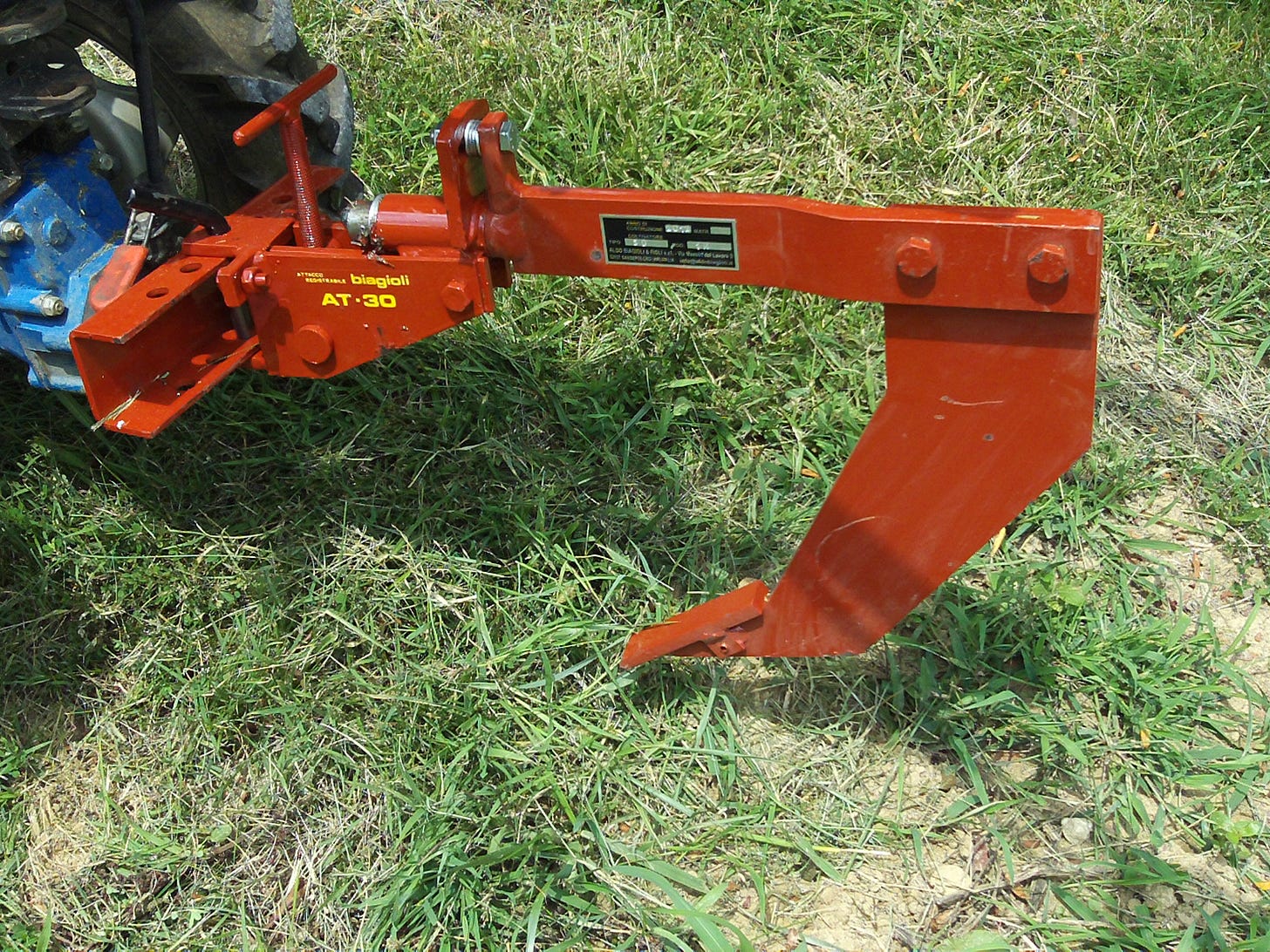 Many of you (but not all) know that in my past business career I was a landscape architect and, along with that comes some really wide experience with site design and planning. One aspect of that comes to mind as climate change unbalances land that worked perfectly well before we stuck our developmental finger in the pie.
Land…all land…absorbs water, until it doesn't
The reason it doesn't is something called compaction and compaction has many causes, some of which you might not be aware of. Cattle are huge compactors of grazing land, large animals with tiny feet, out there walking around on wet ground, tons of compressive force on each carefully placed foot.
Construction sites are another. All that heavy equipment driving on and off the site, over which the contractor spreads four inches of lovely topsoil and drives away. City parks are yet one more, with decades of foot traffic. The force of your foot hitting the ground is between four and seven times body weight. In a typical day, your feet produce a cumulative force of several hundred tons.
Land plowed for row-crops take a particular beating. A typical plow penetrates about eighteen inches into the ground and, year after year, creates an extremely compacted layer—a sort of plate— at that depth. When you total all the cumulative aggressions we impose on our man-made greenspaces, it's not surprising we've made ourselves subject to flooding, periods of drought, mudslides and erosion.
But I have a plan (I know, you thought I might)
There is a tool called a subsoiler and, depending upon the size and power of the tractor pulling it, has from one to a dozen blades. Not a plow by any means, this blade travels below the compacted layer and breaks the compaction. It's thin shaft does minimal disturbance to the surface, which is useful in city parks and urban landscapes.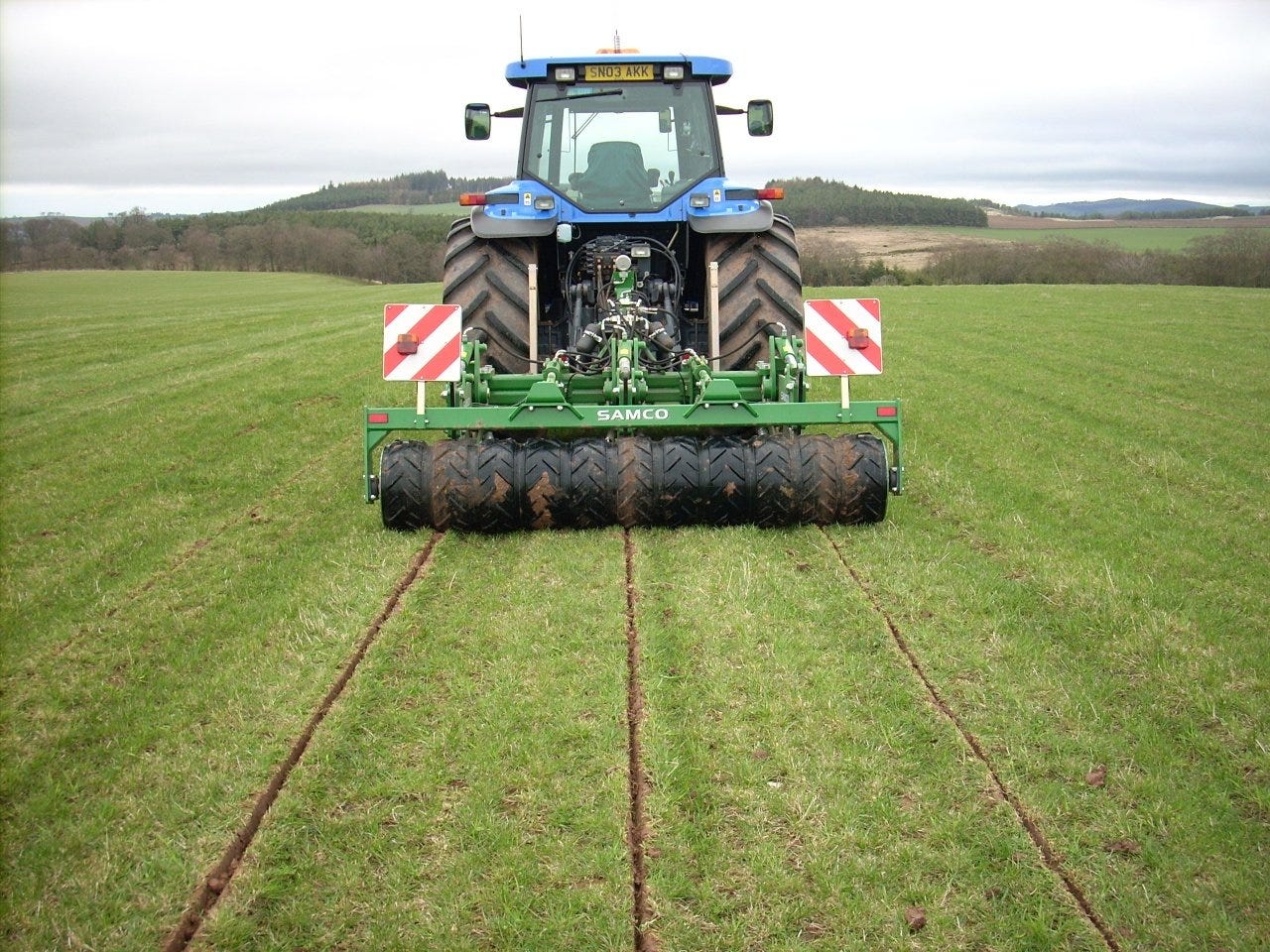 Doesn't sound like much, but what a difference it makes
Heavy rainfall has always caused flooding, but time was when it was short-lived and a major source for refreshing our aquifers, those deep underground freshwater sources that are under such stress today. In a single lifetime (mine, in fact), world population has quadrupled from two to nearly eight billion. More feet (and hooves) stomping the ground, more plows plowing and way more destructive human impact. But, misleadingly, it all looked just fine at the surface.
Two things happen when compaction is broken up: water moves through the soil instead of running off and expensive irrigation is nearly eliminated. I had a couple of dear friends earlier in my life who were nurserymen, guys older than me who are now gone. But they were subsoilers, first with mules and then tractors. In dry times I remember them saying they irrigated with a cultivator. Breaking the surface allowed the ground to breathe and brought moisture to the surface.
This is nothing new, but it's been forgotten by corporate farming, cattle ranches, landscape architects and urban planners.
If we're looking for a breakthrough in ameliorating the onslaught of drought-flood cycles and hope to revitalize our diminishing groundwater aquifers, the solution is to break through.
The Dark Side of the Moon is a reader-supported publication. To receive new posts and support my work, consider becoming a free or paid subscriber.